Retailer Program (2022)
Please check back for updates to the program, additional seminars TBA
(All Educational Programs will be in the Regent Ballroom unless otherwise noted.)

FRIDAY, JULY 22, 2022
12:00 – 4:30 p.m. Lunch and Intensive Workshop – "Identifying and Treating Common Hormone-Related Conditions: Putting the FUN back in DysFUNction! " – Dr. Holly Lucille & Terry Lemerond
(Courtesy of Terry Naturally/EuroPharma)
5:00 – 7:00 p.m. Dinner and Seminar, Dr. Jay Wilkins, ND
"Nitric Oxide:  Your Body's Best Medicine"
Courtesy of Bionox
7:15 – 8:30 p.m. Dan Chapman – "Emotional Health of America: Understanding the Right Solution for Each Unique Customer"
Courtesy of REDD Remedies
SATURDAY, JULY 23, 2022
8:00 – 10:00 a.m. Breakfast and Seminar, Joyce Moran, Training and Education Manager – "Antedotes for Modern Day Stress"
Courtesy of Youtheory/Nutrawise
10:15 – 11:30 a.m. Roy Glatt, Sales Director – "A Regenerative Story"
Courtesy of Ancient Nutrition
11:45 a.m. – 1:00 p.m. Ty Furlow  – "Manuka Honey – From NZ Beekeeping to Top Shelf Wellness Superfood"
Courtesy of BEES & TREES
1:00 – 3:00 p.m. Lunch and Seminar, Carl Germano
"Going Beyond a Pretty Face: Collagen Peptides and Their Unexplored Potential"
Courtesy of Bluebonnet
3:00 – 6:00 p.m. SHOW FLOOR OPEN
6:30 – 8:30 p.m. Dinner and Seminar, Neil Levin, CCN, DANLA
"Choosing Essential Oils: Understanding Label Claims, Safety, Grades & Purity Standards"
Courtesy of NOW
SUNDAY, JULY 24, 2022
9:00 – 9:30 a.m. Annual Business Meeting – MAHO Board of Directors
9:30 – 11:00 a.m. Breakfast and Seminar, Alison Tierney, MS, RD, CD, CSO
"Foundational Health Starts in the Microbiome"
Courtesy of True Grace
11:00 a.m. – Noon Justin Porter
"The Power of P73 Oregano and Other Wild Sourced Herbs vs. Rockefeller Medicine"
Courtesy of North American Herb & Spice
Noon – 4:00 p.m.: SHOW FLOOR OPEN
4:00 – 4:30 p.m.: PRIZE DRAWINGS: Easton Foyer
Speakers
Jay Wilkins, ND
Jay Wilkins is a naturopath and has been in the Health & Wellness Industry for 25+ years. He operated a fully staffed Wellness Center from 1993-2005 with a focus on electro-dermal screening, homeopathy, functional medicine, energy medicine, massage therapy, detox programs, non-invasive health screenings, herbal remedies, etc.
In 2005 some most revolutionary data came across his desk: The 1998 Nobel Prize Winning research on Nitric Oxide (NO) nutrition! As a result he sold his practice and began "shouting from the rooftops" the benefits of nitric oxide. He began teaching Pulse Wave Analysis: a non-invasive vascular screening that indicates arterial constriction, congestion, stiffness and blockage and how over time specific nitric oxide nutrients can cause a reversal. Since 2012, he has served as the Chief Medical Advisor for several GMP Supplement Manufacturers assisting clients in creating safe and effective supplement formulas.
In 2013, he created Bionox with his flagship nitric oxide nutraceutical, M3 Ultimate Nitric Oxide Nutrition. He has been pioneering products that activate the body's innate power to realize optimum health ever since.
Nitric Oxide: Your Body's Best Medicine
Nitric Oxide (NO) is the most studied molecule in history. Its research won the Nobel Prize in Medicine. NO has been dubbed "the miracle molecule" due to its ubiquitous and far reaching effects. It is even being called the "Cardiovascular Cure". Unfortunately, as we age, our nitric oxide levels tend to wane. As our NO wanes we see an increase in many health conditions; most notably high blood pressure and various forms of heart disease including heart attacks. Come listen as Jay Wilkins, ND, of Bionox discusses what nitric oxide is, why it is so important, and how we can harness this medicine within.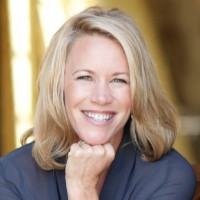 Dr. Holly Lucille, ND, RN
Dr. Holly Lucille, ND, RN, is a nationally recognized and licensed naturopathic doctor, educator, natural products consultant, and television and radio host. She is also the author of several books including Creating and Maintaining Balance: A Women's Guide to Safe, Natural, Hormone Health.
An acclaimed expert in the field of integrative medicine, Dr. Lucille lectures on a variety of natural health topics. Her appearances include national media programs and networks such as Dr. Oz and The Doctors. She is regularly quoted in both consumer and peer journals, and was listed in Time magazine's "Alt List" as one of the "Top 100 Most Influential People." In 2012 she launched her own talk show, "Myth-Defying with Dr. Holly and is now host of "Inherently You" on RadioMD. Dr. Lucille believes in the science, art and mystery of healing and has a heartfelt passion for the individual wellness of all people. Her private practice in Los Angeles, Healing from Within Healthcare, focuses on comprehensive naturopathic medicine and individualized care. She is the founder of the "Inherently You" community helping people bridge the gap between "knowing and doing" when it comes to their inherent health.
Identifying and Treating Common Hormone-Related Conditions: Putting the FUN back in DysFUNction!
Join renowned naturopathic physician and author Dr. Holly Lucille as she discusses the role of hormones in the body and causes for hormonal disruption. Topics will include the sex hormones estrogen and testosterone, adrenal activity and hormone production, and thyroid health and the role of thyroid hormones in various aspects of systemic imbalance. Dr. Lucille will also explain the interconnectedness of the glands that make hormones, what can go wrong, and how to create a path back to health and wellness.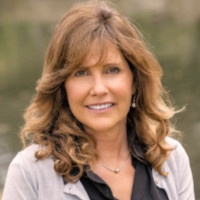 Joyce has 15+ years in sales and education in the Natural Products Industry, the last 6 years she has been employed at Youtheory. As a certfied health coach from the Institute of Integrative Nutrition her passion is to inspire wellness in all through education and grateful for the opportunity to educate in our amazing industry.
Antidotes for Modern Day Stress
We are all living in the modern day phenomena of chronic stress. We know the toll it can take on both our minds and bodies, which is why taking care of these things should be part of our daily regiment. Join Joyce Moran, Training & Education Manager for YouTheory, as she discusses the roles of amino acids and adaptogens to aid in less stress and better sleep.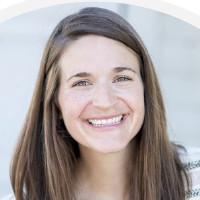 Alison Tierney, MS, RD, CD, CSO / True Grace
Alison Tierney is a registered dietitian board certified in oncology nutrition. Her passion for preventing, managing, and (in some cases) reversing chronic diseases with nutrition and a healthy lifestyle led her to create Wholesome LLC.
Foundational health starts in the microbiome
The microbiome is likely the most important regulator of our overall health. It interacts with our hormones, immune system, brain chemistry, and every single process in our biology. Foundational health starts in the microbiome.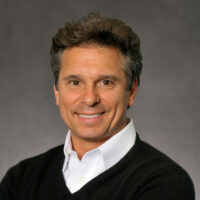 Carl Germano, CNS, CDN, Board Certified Clinical Nutritionist with a master's degree in clinical nutrition from New York University, has over 30 years experience in product development for several of the largest dietary supplement companies in the U.S. For the past three decades, he has been instrumental in bringing innovative nutritional ingredients and finished products – including dietary supplements, medical foods, and functional beverages – to a variety of markets. He continues to lead the industry in research and product development as it relates to next-generation clinically relevant nutraceutical ingredients.
Going Beyond A Pretty Face: Collagen Peptides and Their Unexplored Potential
With collagen being one of the most trendiest ingredients over the past 5 years, its vibrant appeal to consumers has been limited to health & beauty applications. Knowing collagen represents one of the most abundant, important structural proteins in the body, its importance in muscle, bone, joints, and other tissues transcends its focus in hair, skin, and nails. This lecture will explore the latest studies on collagen's role in both beauty and clinical applications that has catapulted it's popularity and use.
Terry Lemerond/Europharma
Terry Lemerond is a natural health expert with over 45 years of experience. He has owned health food stores, founded dietary supplement companies, and formulated over 400 products. A much sought-after speaker and accomplished author, Terry shares his wealth of experience and knowledge in health and nutrition through social media, newsletters, podcasts, webinars, and personal speaking engagements. His continual dedication, energy, and zeal are part of his ongoing mission — to improve the health of America.
What's new in natural products for health? Cutting edge science and innovative natural medicines
Terry Lemerond is a natural product expert, innovator, entrepreneur, and product developer with well over 400 launched products to his credit, many of which continue to be best sellers today. Join Terry as he shares the latest in dietary supplement science, and novel innovations that can make a powerful difference in health and wellness. Terry will also explain how supplements are developed, the quality standards needed for efficacy, and how to incorporate them into effective protocols.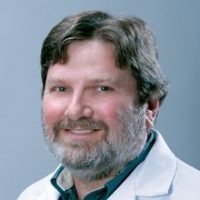 Neil E. Levin, CCN, DANLA is the Senior Nutrition Education Manager and a product formulator for NOW. Neil is an award-winning board-certified clinical nutritionist who is a director of the Mid-American Health Organization (MAHO) and the Clinical Nutrition Certification Board (CNCB), is a founder and officer of the American Nutrition Association (ANA), and was a Technical Advisor to the Non-GMO Project.
Choosing Essential Oils: Understanding Label Claims, Safety, Grades & Purity Standards
Courtesy of NOW