A Message From Your President
Welcome to the 41st annual 2017 "Summer Splash" Convention & MAHO Expo for a great weekend of learning, sharing and buying.
WOW…what a great line up of educational sessions we have this year! Each year we have your best interest in mind when we schedule the educational line up. It is your input that leads and guides us to the best education possible, which we all need in order to
educate our customers when returning to our stores. So get prepared to take notes, and find out where the sponsoring vendors booth or table is located on the show floor so you can get your orders in early on Sunday.
I am an independent retailer, just as you are. The changes in the recent history of our industry have everyone trying to find their sea legs. So by attending the MAHO Expo, you can find comfort in knowing your industry friends here at MAHO have your back. Our loyal exhibitors keep us informed about all the new items, their clean track record, how to use the products and, BONUS, they are letting us know how to get these new products onto our shelves at a great discount? That is the best part, after the education.
While you are shopping on the trade show floor, please take time to THANK the vendors that have graciously sponsored your meals throughout this weekend. We are so thankful for their involvement in our association, our show, and the time they take to present a top-notch education program here at MAHO. I have met doctors who would love to get the chance to sit in on these educations programs. But we are the lucky ones to be the recipients of this caliber of education. We here at MAHO, are all very glad to have you join us!
Welcome!
Connie Williams
MAHO – Mid American Health Organization
---
MAHO began as the Great Lakes Health Organization years prior to being chartered as the Mid-American Health Organization (MAHO) on July 9, 1975, in the State of Minnesota. In the mid-90's the National Nutritional Foods Association requested that all regions take on the same affiliate name of the National Nutritional Foods Association (NNFA) with regional identification. In 2008, NNFA went through another evolution to better encompass the definition of this industry and became the Natural Products Association (NPA). NPA Midwest/MAHO then became one of the five chartered regions of the Natural Products Association.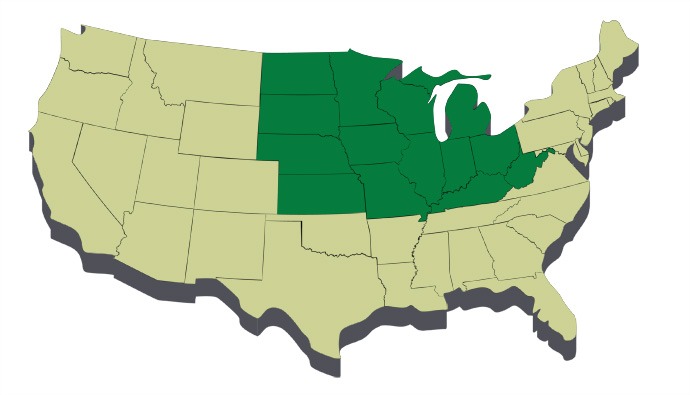 NPA Midwest/MAHO Mission Statement
As the leading voice of the natural products industry, the Natural Products Association Midwest/MAHO Region's mission is to advocate for the rights of consumers to have access to products that will maintain and improve their health, and for the rights of retailers and suppliers to sell these products.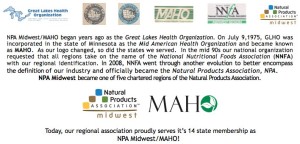 NPA Midwest/MAHO Vision Statement
The Natural Products Association Midwest Region strives to achieve a broader, more accessible marketplace for natural products that will improve the quality of life for consumers worldwide.

Ready To Join?